ORKON Brushes are high professional products complying with EN Standard 1083; studied and made for professional people. Special Brushes for each kind of industrial application made on customer's demand.All brushes can be made with any type of filament. Personalized solutions, flexibility and technical assistance are our point of force
About Us
Orkon is technical and industrial abrasive supplying company. With the state-of-art production processes and production capacity the brand has gained popularity across the industrial products community of Abrasives, hardware and power tools. The wide range of ORKON products, offer a solutions and develop the customized, high-quality brushes you need to improve performance for any kind of necessity concerning the treatment of surfaces.
Cleaning of the welding joint and preparation of the weld seams
Nettoyage du cordon de Soudure et Préparation du Chanfrein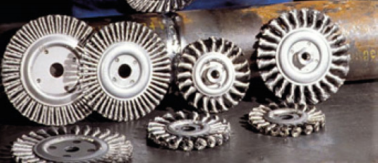 Wheel brushes – Twisted Knot
The twisted knots wheel brushes diameters from 100 to 180 have a thickness of 13 mm and are specially suitable for the second touch and for the removal of tenacious waste.Range of twisted Wheel brushes having the knot thin or thick to be effective in every weld cleaning The users can easily and safely clean the oxidation between the weld seams.
Wheel brushes – Stringer
The brushes having diameters from 115 to 178 are 6 mm thick and have a higher number of knots. They are designed for brushing the first welding, but arealso suitable for the removal of slugs inside every type of crack, no matter how small.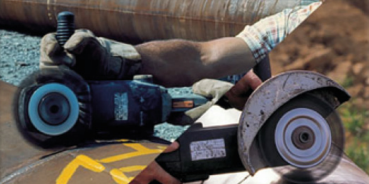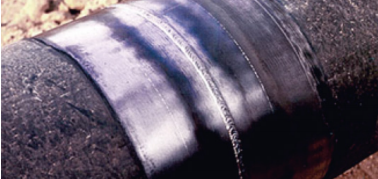 Cup Wire Brush – Twisted Knot
Together with the above-cited types of brushes, ORKON ispleased to provide twist knot cup brushes, having a diameter from70 mm. up to 150 mm., with both 1 and 2 twist knot rows. They are indicated for cleaning purposes, in order to remove thick and persistent slugs over constant surfaces.
Some of our Clients